The number one way to help people feel more connected to their community is through volunteering.  Companies around the Ohio Valley will help us kick off the United Way campaign with the largest volunteer day in the Ohio Valley – SANDY O'HAVER DAY OF CARING.  This year we celebrate our 30th annual DAY OF CARING on Wednesday, September 8, 2021.  This event makes a lasting impact on so many of our neighbors in the Upper Ohio Valley through community service.
How does DAY OF CARING work?  As a community partner, we ask that companies give their employees a paid day out of the office to volunteer at a local non-profit agency.  Day of Caring proves to be a great team building day as well as an eye-opening and gratifying experience for volunteers.  Teams will be assigned to a specific agency whose staff will give direction and supervision on tasks needed.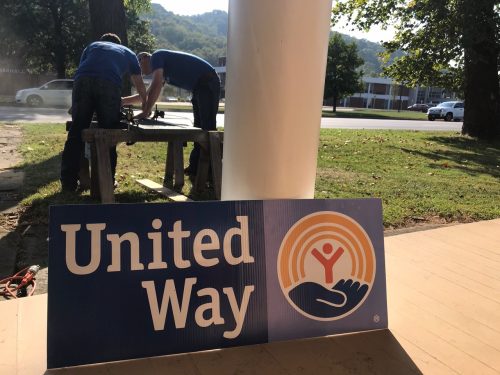 Annually, this event brings together 300 volunteers.  Last year during the pandemic, we were still able to deploy 80 volunteers to safely provide several nonprofit agencies the TLC they needed.  We are looking forward to growing our numbers back up to full strength.
We will proudly and publicly recognize participating companies and volunteers.  We welcome volunteers to take pictures and share them with us and on social media.  Volunteers receive a SANDY O'HAVER DAY OF CARING t-shirt and lunch provided by the host agency.
This is a rewarding opportunity to help us celebrate the good work being done by agencies across our communities and for helping us kick off the United Way of the Upper Ohio Valley's annual campaign.
If you are a non-profit needing some help, or a company that would like to connect to your community through volunteering, call the United Way UOV office at 304-232-4625 and ask to speak with associate director, Maddi Taylor or email her at mtaylor@unitedwayuov.org.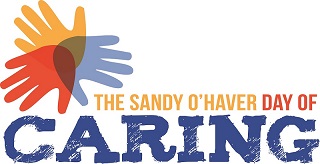 The United Way of the Upper Ohio Valley is the communities' giving plan. We strive to serve the biggest needs in our community and to make sure that the nonprofit donations we receive are going the furthest they can to improve lives in this community. Learn more about the nonprofit agencies that receive funding from YOUR charitable donations.
For more information on how to give local donations, please visit our 2021-2022 annual campaign.