On Wednesday, November 17th, the United Way of the Upper Ohio Valley hosted the annual Building a Better Community Breakfast.  The event was a thank you to all of the donors of the 2020-2021 campaign.  The United way honored Hydie Friend as the Building a Better Community award winner.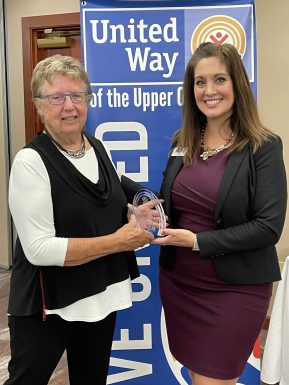 Friend is a long time supporter and donor to the United Way and was instrumental in beginning a long standing and wonderful partnership with the City of Wheeling.  She also participated on United Way board and committees, the Sandy O'haver Day of Caring, Allocations panels and was involved in establishing the United Way endowment fund.  Hydie was honored for her years of dedication to to United Way and was introduced by another long term United Way volunteer and supporter, Bill Wagner.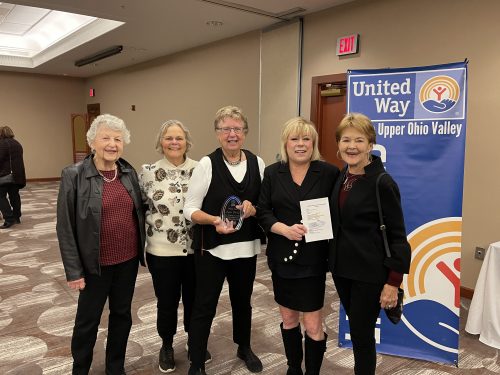 The following companies were also honored for their wonderful giving of time and resources.
New Campaign Partner – Joe's Tire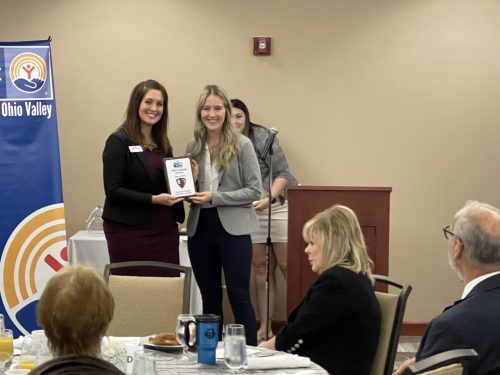 New Donor Champion – Kalkreuth Roofing & Sheet Metal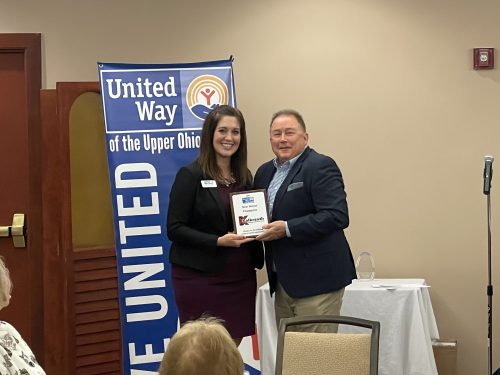 Small Business United 365 members are an important growing family of donors that help meet the needs of the community $1 at a time. The $1 a day commitment makes an affordable way for small businesses to take a place in Giving Leadership in our community.
Ponzani's Nurseries
Mansuetto & Sons, Inc.
Employee Campaign Champions:
Silver Champion – WesBanco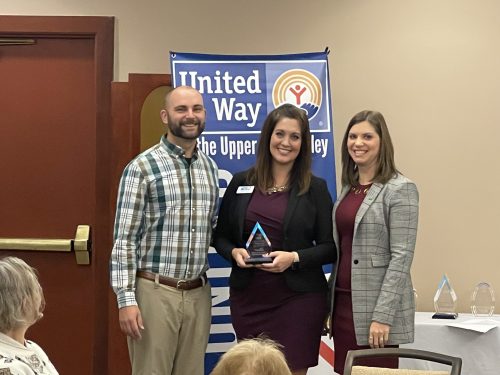 Gold Champion – Covestro
Platinum Champion – WVU Medicine – Wheeling Hospital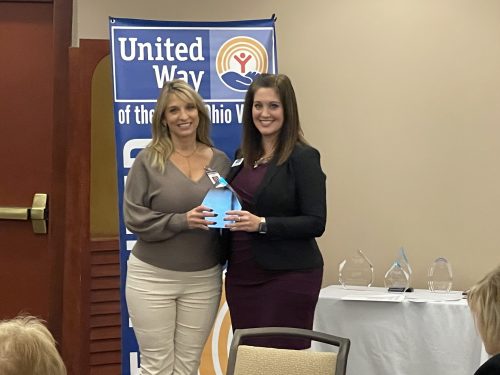 Corporate Champions:
Silver Corporate Champion – Covestro
Gold Corporate Champion – WVU Medicine – Wheeling Hospital
Platinum Corporate Champion –  Williams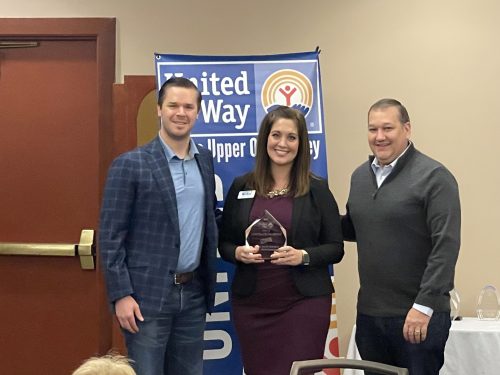 If you would like to get more involved with the United Way, visit our volunteer page here:  https://unitedwayuov.org/volunteer/ or email jrine@unitedwayuov.org.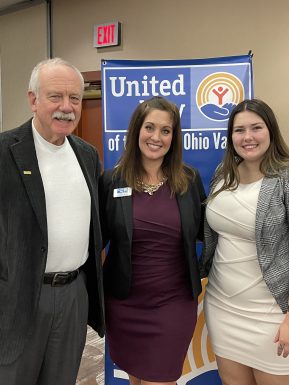 https://www.theintelligencer.net/news/community/2021/11/hydie-friend-named-building-a-better-community-award-winner-by-united-way/
https://wtov9.com/news/local/united-way-of-the-upper-ohio-valley-holds-building-a-better-community-breakfast
The United Way of the Upper Ohio Valley is the communities' giving plan. We strive to serve the biggest needs in our community and to make sure that the nonprofit donations we receive are going the furthest they can to improve lives in this community. Learn more about the nonprofit agencies that receive funding from YOUR charitable donations.
For more information on how to give local donations, please visit our 2021-2022 annual campaign.