We launched a new giving initiative in partnership with Bordas & Bordas.  We present to you MATCH MADNESS! The promotion matches community donations dollar for dollar for up to $15,000 for the month of March.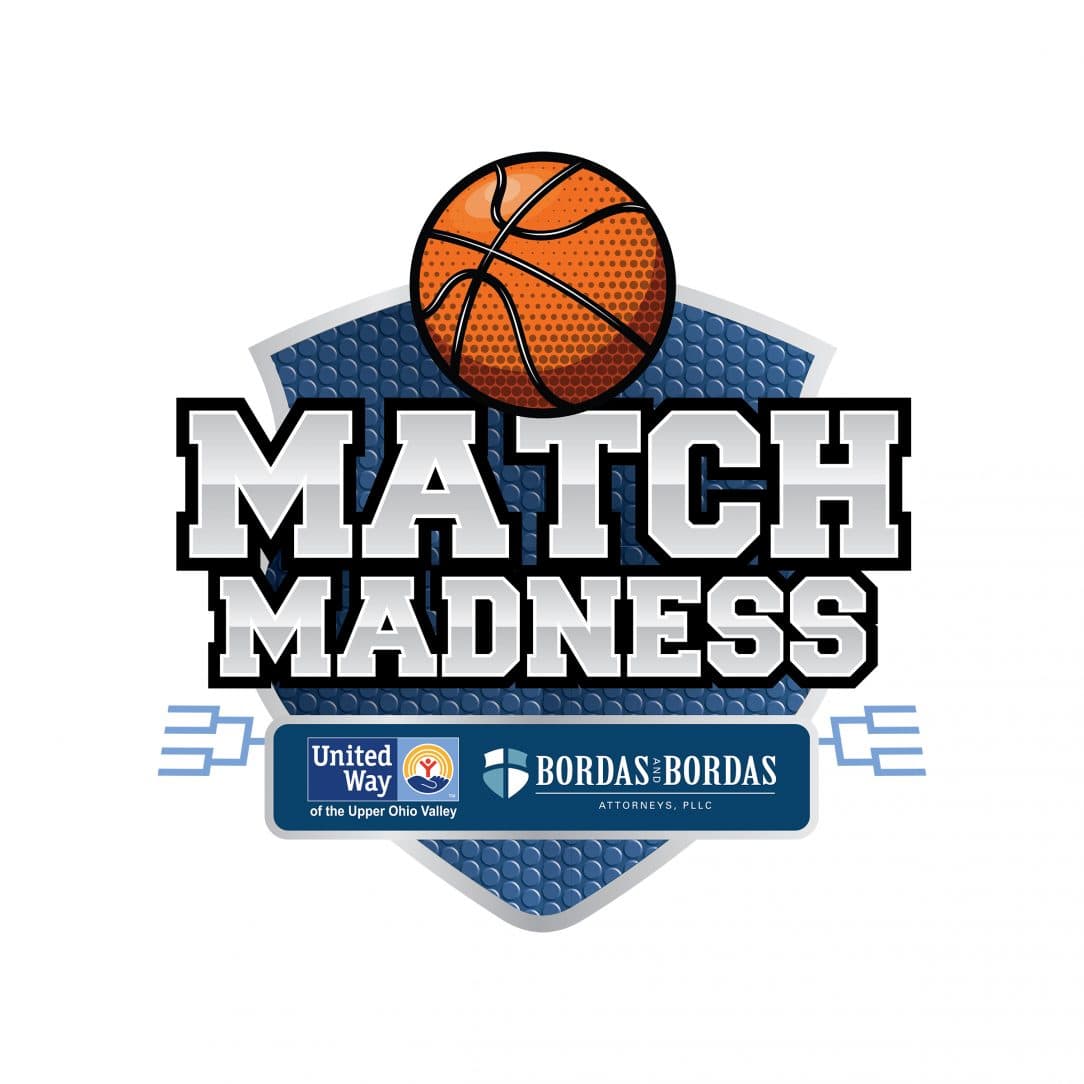 "Nonprofits are seeing a large decrease in donations this year due to unemployment, restrictions and cancelled fundraising events," said Jessica Rine, executive director, United Way of the Upper Ohio Valley.  "This match from our friends at Bordas & Bordas can make up for a significant portion of that loss.  We are grateful for the partnership."
Your donations help fund over 40 programs that support community members in Brooke, Ohio, Marshall, Wetzel, Tyler and Belmont Counites.  We are at the forefront of advocating for nonprofit organizations in the Ohio Valley, promoting giving and encouraging volunteerism and your donations help us build a better community.
"Bordas & Bordas is proud to partner with the United Way of the Upper Ohio Valley for Match Madness," managing partner of Bordas & Bordas Jamie Bordas said. "Giving back to our community is very important and we look forward to matching the donations made throughout the month."
All donations made in the month of March 2021 made through the Giving Page (For Debit and Credit Cards), our PayPal account or checks mailed to 1307 Chapline St. Wheeling, WV, 26003 will be a part of Match Madness.
For more information, learn how you can volunteer or donate money to charity to help your community.