Red, White, & Brew
Proceeds Benefit Your United Way!
Looking for something out of the ordinary to do on Independence Day Weekend? Hoping to listen to some local music and sample some local beer? What about supporting a local nonprofit you know and love?
Red, White, & Brew brings all these elements together! Live music, food, and drinks — and a chance to benefit your United Way!
Join us at Centre Market on Friday, July 1 from 5:00-11:00 p.m.! It's a free event! 
Those 21+ who want to drink must purchase a $2 wristband. All proceeds from wristband purchases will be donated to United Way of the Upper Ohio Valley.
Making Summer Memories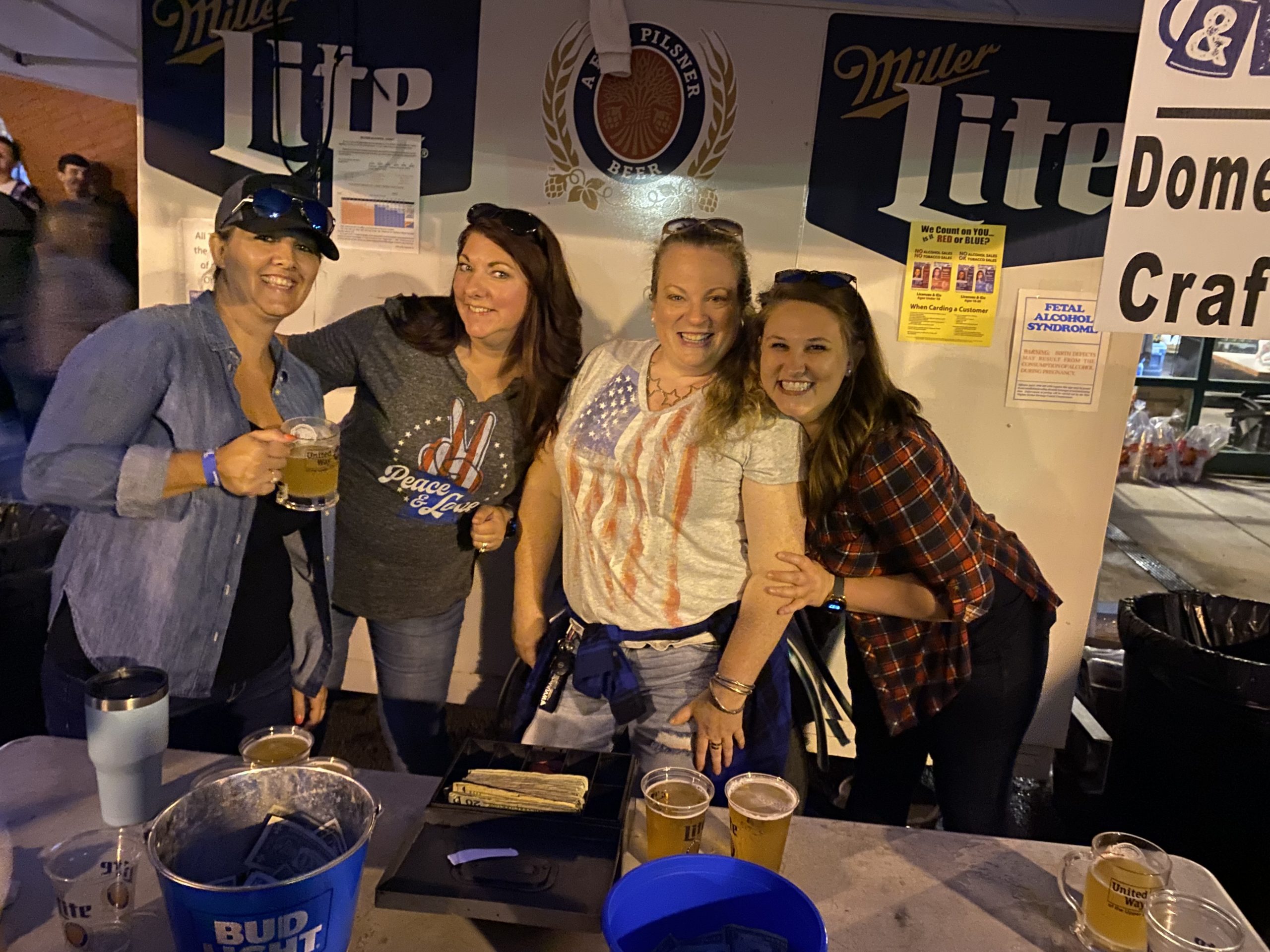 One of the best things about summers in Wheeling is the First Fridays events. 
You're practically guaranteed a good time! You'll probably run into an old friend or meet someone new.
The First Fridays event in July offers extended hours and even more opportunities to treat yourself to a night on the town. Gates open at 5:00 p.m., and you can enjoy these highlights all the way until 11:00 p.m.
Musical Guests
The Muddle will be on stage beginning at 6:00 p.m., serenading you with crowd-favorite acoustic rock.
And at 9:00 p.m., M.S.M. will take over to play the rest of the night.
Have you heard of either of these bands before? Are you looking forward to seeing them on July 1?
Food Trucks
Wood Fired Pizza Company and Desparado Dogs along with several Centre Market restaurants will be providing food! (Food trucks and restaurants will be operating independently of the festival)
An Independence Day Party for a Good Cause
On July 1, music, beer, and food will unite to form a community event that provides hope for your neighbors in need. The funds raised through this event will go directly to the United Way of the Upper Ohio Valley Annual Campaign. We support local projects by allocating money from the Annual Campaign to member agencies in the form of grant funding.
Here are the top 3 ways you can ensure your neighbors in need will benefit from Red, White, & Brew:
1. Buy a Wristband or a Package
This option is for those of legal age who want to drink beer. You'll be ID'd when you buy your wristband, and then you'll be able to drink throughout the event without being carded again.
Wristband packages include a beer mug and one free drink!
The proceeds from all wristband and package sales will benefit United Way of Upper Ohio Valley.
Wristbands are $2 each.
Wristband packages are $12
2. Leave a Tip With the Vendors
Beer tent volunteers are graciously donating their tip jars to United Way! There's never been a more important reason to tip well. Don't forget to smile and thank your server for their generosity!
3. Spread the Word
Let's make sure lots of people come out to Centre Market on July 1! When you're telling your friends, remember these key details:
Red, White, & Brew is

free

It's open to

all ages

The event lasts from 5:00-11:00 p.m.

There will be

food

,

beer

,

and

live music
Wristbands

&

beer tips

benefit local causes including United Way
On behalf of our entire community, thank you for your support. Your dollars will be united with your neighbors' donations to reach thousands of people in need.
About the United Way of the Upper Ohio Valley
The United Way of the Upper Ohio Valley supports Ohio County, Tyler County, Marshall County, Wetzel County, Brooke County in West Virginia, and Belmont County and Monroe County in Ohio. Donating through your local United Way is the best way to reach the most people in need.
The United Way of the Upper Ohio Valley is an organization that supports nonprofit organizations in our area through annual campaigns, payroll deduction fundraising efforts, and individual donations. These community-minded people combine donations from employees and businesses alike to help assist those who need it most. The support from the annual campaign is then allocated to nonprofit programs through our volunteer allocations panels. We support 40 programs (and counting) in the upper Ohio Valley that tackle the toughest needs in the Ohio Valley. Consider giving to the United Way of the Upper Ohio Valley today.