graduated from West Liberty University in 2004, and I absolutely loved it. So any time to have an opportunity to be involved with the school, I jump at the chance. I spoke to a professor that asked me to speak to a business class and the topic could be anything important businesswise for students entering the workforce. I wondered what his thoughts would be on me talking about community involvement and networking. With his approval, I prepared a 50-minute presentation on those two topics that I am very passionate about personally and professionally. Connecting the Ohio Valley Community.
Sometimes when you try to teach others, you are the one you learns the most.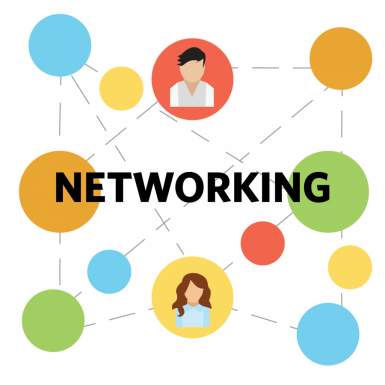 That's precisely what happened while preparing this presentation.
I found this great graphic that seemed basic at first, but it displays 1-on-1 connecting. Nonprofit representatives are often asked to speak at civic organizations' meetings. It's easy to say that the large crowd is more favorable than a small crowd when taking time out to speak because, more ears to hear your spiel, right? While preparing this presentation for the class, I found that thought process isn't necessarily accurate. I thought about the 1-on-1 meetings that I have had with people, working to get them involved with charities in the Wheeling/upper Ohio valley area. This second graphic visualizes how connecting with one person connects you to their entire network.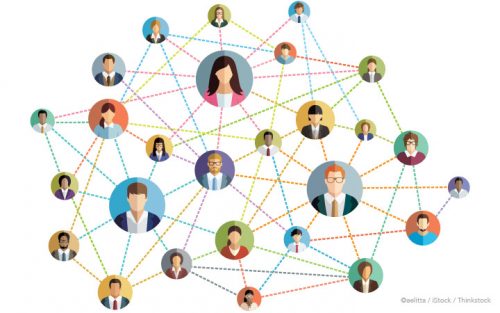 One of my favorite tasks at the United Way is connecting people in the Ohio Valley community. 
Connecting organizations with funding opportunities has been one of our recent, huge impacts. And we have a great relationship with companies and foundations in this area and beyond. We have been able to find out their company values and focuses and connect them with programs that they can support. We love to get local people involved in the Ohio Valley community through volunteerism. So if some people aren't sure where to volunteer in Wheeling, St. Clairsville, New Martinsville, Wellsburg, or anywhere else in the 6 counties we support, we can help with that connection. We help connect people in need with resources through the United Way 211 program. 211 is the number to call if you have emergency social service needs. Callers are connected to nonprofits and organizations in the area that can provide help or relief. 1-on-1 connections that are changing lives.
If you are looking to donate to charities in Wheeling or the upper Ohio Valley area(many of them serve Brooke, Ohio, Marshall, Wetzel, Tyler, and Belmont county residents), volunteer for organizations in the Ohio Valley, or get more involved in your local community, we would love to have a 1-on-1 meeting that will connect you to our whole network.
Reach out to set up a meeting: https://unitedwayuov.org/contact/
Jess Rine – UW Executive Director
Thank you to WLU for inviting me to speak!  For more info on West Liberty University visit https://westliberty.edu/