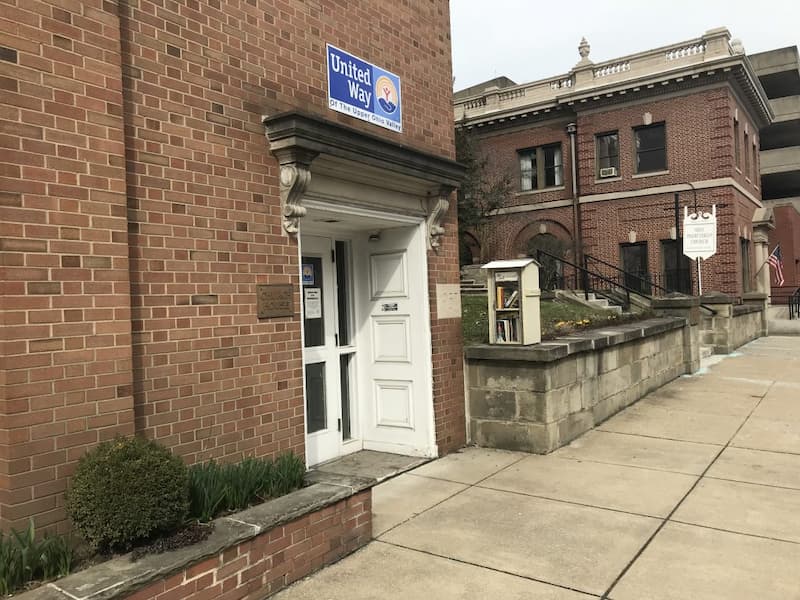 WHEELING, WV… The United Way of the Upper Ohio Valley in Wheeling, West Virginia, has relocated its office to 1307 Chapline Street in Wheeling. The office is located on the first floor of First Presbyterian Church's office building and is accessible from street level.
"Being street level on Chapline gives us a presence in downtown Wheeling," said Associate Director Jessica Rine. "The offices are very nice and the church staff has been tremendously welcoming," added Rine, who will take over as Executive Director on April 1 with the retirement of George Smoulder.
For additional information, the United Way of the Upper Ohio Valley can be reached at 304.232.4625. Information can also be found on the website at www.unitedwayuov.org. The United Way of the Upper Ohio Valley serves Brooke, Ohio, Marshall, and Wetzel Counties in West Virginia and Belmont and part of Monroe Counties in Ohio.