Three local chefs – Ryan Butler(Wheeling Brewing), Jeramy Tirpak(Good Mansion Wines) and Ozzie Hyde (Quaker Steak and Lube) – competed in Watchdog Culinary Cook-Off #3 to raise funds for the United Way of the Upper Ohio Valley.
The winner of cook-off #3 was Chef Ryan Butler of Wheeling Brewing Company.  He will join Chef Rocco and Chef Gene in the finale on December 17th.
Cook-Off #3 employed similar rules as CHOPPED! on the Food Network, but no eliminations, and there was a point system used by the three judges. While Steve Novotney hosted the event, United Way's Jessica Rine co-hosted and contestants from Cook-Off #2 served as judges: chefs Gene Evans, Chef Rocco and Mike Travis.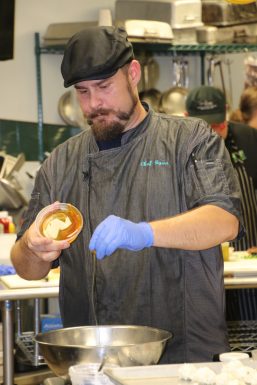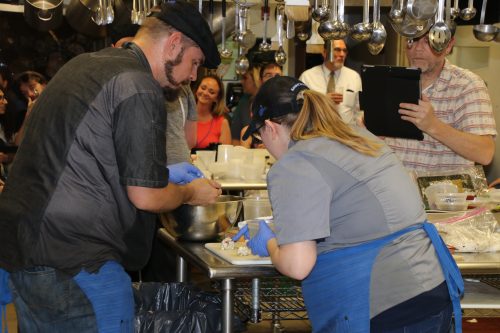 Each competing chef prepared an appetizer, an entree, and a dessert during the two-hour show that featured a small studio audience. The big twist during Cook-Off #3 was the secret ingredients – for each round, each chef was presented with a different ingredients they incorporated into their presented dishes.
The event was broadcast live on the Watchdog Network, AM 1600 WKKX and AM 1370 WVLY, and also on Facebook Live just as the Pointe Restaurant Culinary Showcase is each Tuesday from 5-6 p.m.