The 2016-2017 Campaign for the United Way of the Upper Ohio Valley currently stands at $702,216, or 86.7 percent of the $810,000 goal.
" We have about 13 percent to go to complete our goal and I'm confident that the generosity of this community and area businesses will come through for us," Lynn Wallace of Wallace Jewelers, Campaign Co-Chair, said. "Even the smallest donations are so appreciated and make a huge difference in our mission."
With the campaign theme of "Friends Helping Friends to Build a Better Community," Wallace and Campaign Co-Chair Mollie Neely of Williams have been working with the volunteer Campaign Cabinet to contact area businesses.
The United Way of the Upper Ohio Valley helps support 31 member agencies who respond to a variety of community needs. For example, the American Red Cross is providing free smoke detectors to families to help reduce fire deaths in our area. Russell Nesbitt Services, another member agency, provides training and work for those with special needs.
Community support for the Campaign includes a recent donation from the employees at Main Street Bank. Their employee campaign $5,000 for the United Way.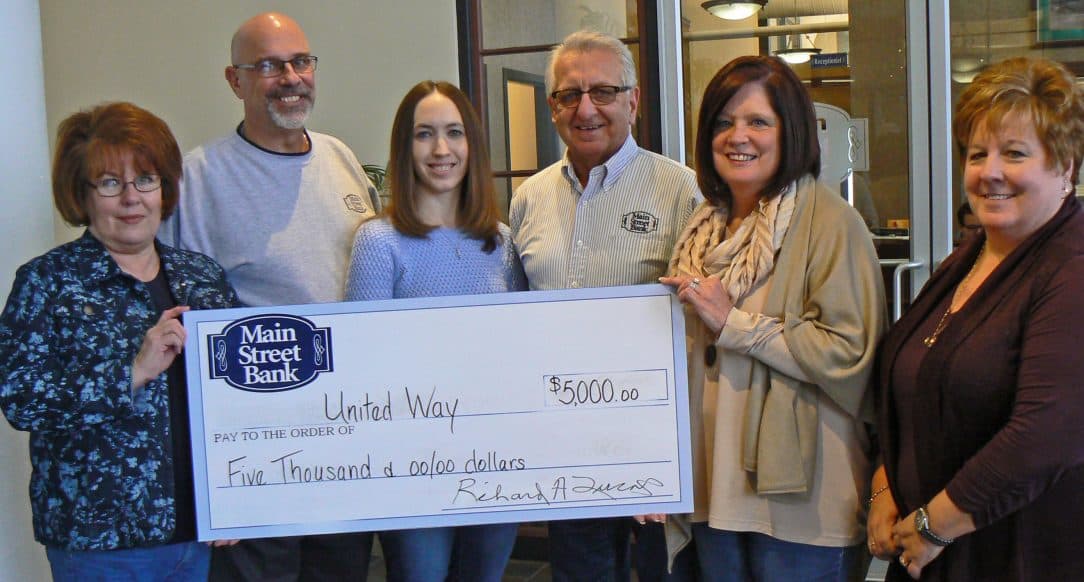 Meanwhile, plans are being finalized for the United Way Night at the Races set for 6 p.m. March 10 at Wheeling Island Hotel Casino Racetrack. The event, traditionally
the wrapup for the Campaign, is presented by Wheeling Island, along with Pepsi and WTRF. "Win" sponsors include Wallace Jewelers and Gold, Khourey & Turak. "Place" sponsors include The Intelligencer/Wheeling News-Register and The Times Leader.
Tickets are $35 each and are available by calling The United Way at
304-232-4625. Guests will enjoy a buffet dinner, parking, and program.
Separate tickets at two for $5 also may be purchased for the opportunity to win one of the following prizes: Overnight Getaway at the Wheeling Hampton Inn; $500 Kroger Gift Card; two, 4-day passes to 2017 Jamboree in the Hills donated by The Health Plan; Vera Bradley Gift Basket, donated by Wheeling Hospital.