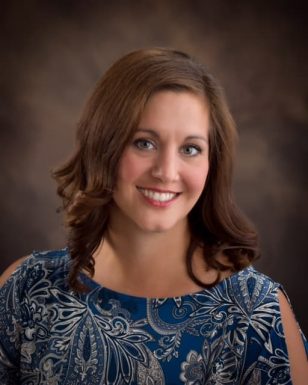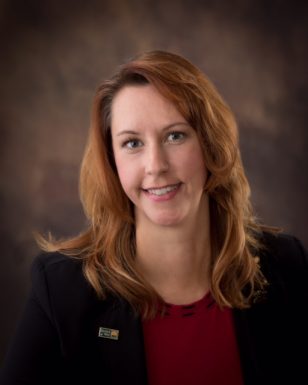 WHEELING, WV… The Board of Directors of the United Way of the Upper Ohio Valley in Wheeling, West Virginia, announced the appointment of Jessica Rine as Executive Director. Rine replaced George Smoulder, who retired at the end of March after spending a decade in the role.
"We are thrilled to have Jessica take on this leadership role at the United Way," exclaimed Board President Jason Haswell. "She brings a strong marketing background to the position, a large community presence and a knowledge of the impact of collaborations among non-profit agencies."
Prior to joining the United Way one year ago as Associate Director, Rine spent ten years at WTRF-TV in Wheeling focusing on community involvement. She is a Wheeling native, a graduate of Wheeling Park High School and has her Bachelor of Science in Communications from West Liberty University. She is a board member of the Belmont County and Marshall County Chamber of Commerce, a Rotarian, and Board President of OVConnect. Rine also serves on the Belmont County Schools Student Services Board, Pride and Progress Committee for Marshall County Schools and numerous other committees in the counties served by the United Way of the Upper Ohio Valley. Rine is the proud mother of three children, Isabella, Miley, and Jaxson.
"This incredible career opportunity allows me to help fight for health, education and financial stability in the community that I love," said Rine. "George (Smoulder) and past directors have helped to build a better community through this organization and I'm humbled to be chosen to carry on that mission."
The Board of Directors has also appointed Melynda Sampson as Associate Director. Employed at the United Way since 2011, Sampson has certifications in human services and child development with past employment at the Wheeling YWCA's Family Violence Prevention Program as a shelter coordinator and child advocate, with the Sexual Assault Help Center as an education specialist, and with Information Helpline as case manager and former director. A native of Wetzel County, Sampson and her husband Shawn have two sons, Timothy and Andrew.
Rine and Sampson can both be reached at their new office location at 1307 Chapline Street in Wheeling or by calling 304.232.4625. Information can also be found on the website at www.unitedwayuov.org. The United Way of the Upper Ohio Valley serves Brooke, Ohio, Marshall, and Wetzel Counties in West Virginia and Belmont and part of Monroe Counties in Ohio.