The 2nd annual Match Madness promotion kicks off today. This partnership between the United Way of the Upper Ohio and Bordas & Bordas means that every dollar donated to the United Way in the month of March is matched up to $15,000.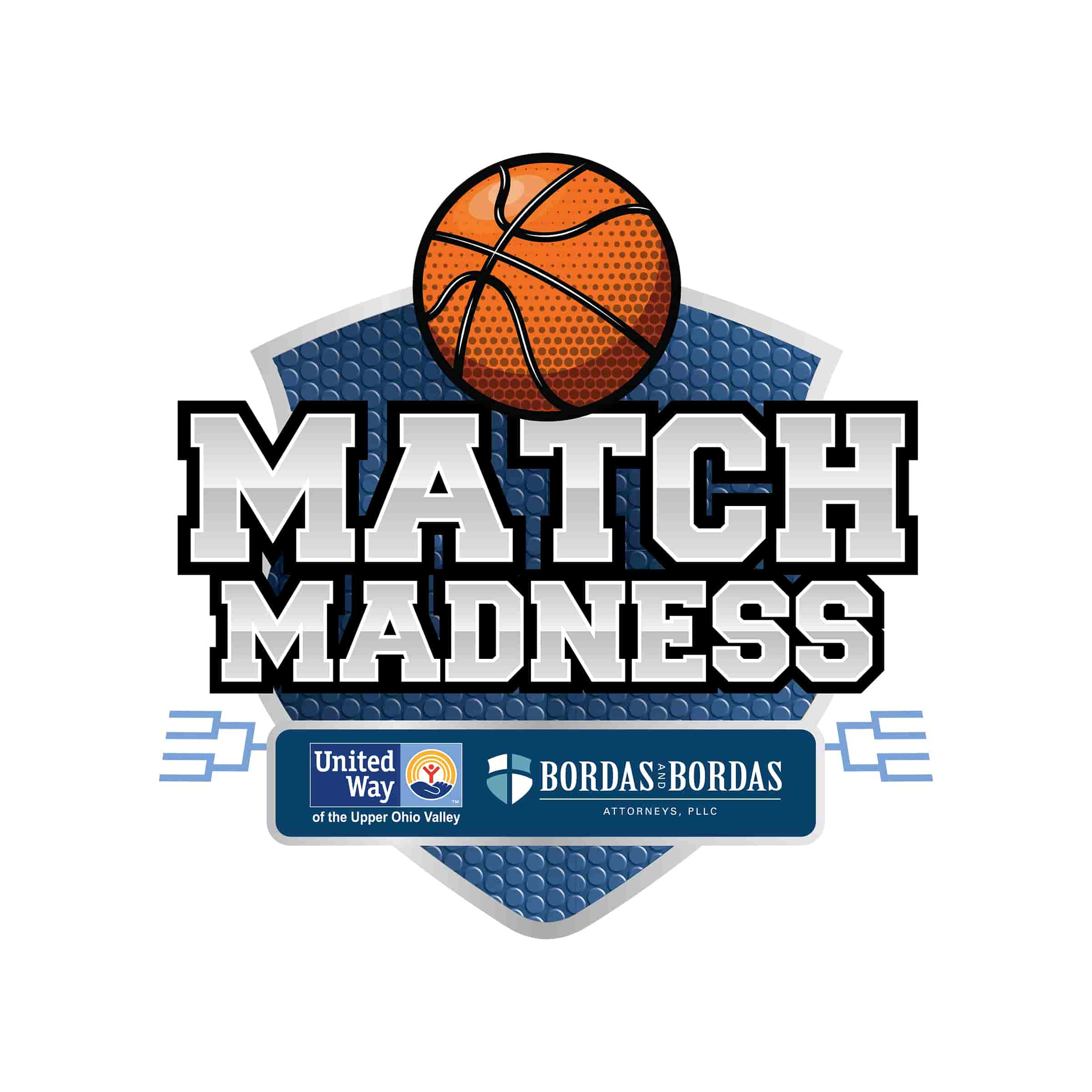 "We had a significant number of new donors through Match Madness last year," said Jessica Rine, executive director of United Way of the Upper Ohio Valley. "This promotion doubles your donation, and last year we surpassed our goal. We are hoping to see the same success this year."
Traditionally, donations average approximately $5,000 at the United Way for the month of March. However, last year this Match Madness partnership with Bordas & Bordas helped to make it a big month for the annual campaign. More than $18,000 was donated through the promotion, exceeding the goal of $15,000 and bringing in over $33,000 total.
This year's campaign is themed "Give Where You Live" because donations to the United Way stay local.   The United Way funds over 30 programs that support community members in Brooke, Ohio, Marshall, Wetzel, Tyler, and Belmont Counites. Beyond that, the United Way is at the forefront of advocating for nonprofit organizations in the Ohio Valley, promoting giving and encouraging volunteerism.
This is your One Shining Moment, where ALL donations made to the United Way of the Upper Ohio Valley during March will be matched up to $15,000. Help us through the Sweet Sixteen, Elite Eight, and Final Four to make a meaningful impact on the Upper Ohio Valley. Will your team make it to The Big Dance?
When you donate to the United Way of the Upper Ohio Valley Annual Campaign, you are supporting agencies that help children who need extra support, the elderly who need assistance, and families who have fallen on hard times. Making a financial contribution to our nonprofit agency in northern West Virginia and eastern Ohio introduces knowledge, companionship, activity, and help to our neighbors in Brooke County, Ohio County, Marshall County, Wetzel County, Tyler County, Belmont County, and Monroe County. Every donation is vital to the success of our mission, and we thank you for anything you can give.
To participate in this month-long matching donation opportunity, make a donation on our website Give Page, the United Way of the Upper Ohio Valley PayPal account, or send a check to 1307 Chapline St. Wheeling, WV, 26003.