A large nonprofit donation made to Marshall County Schools will help many students around the holidays and throughout the school year.  The United Way of the Upper Ohio Valley donated $4000 of clothing and hygiene items to Marshall County Public Schools.  The funding for the gifts came from a donation from Ball Toyota, a company with car dealerships located in the southern part of West Virginia.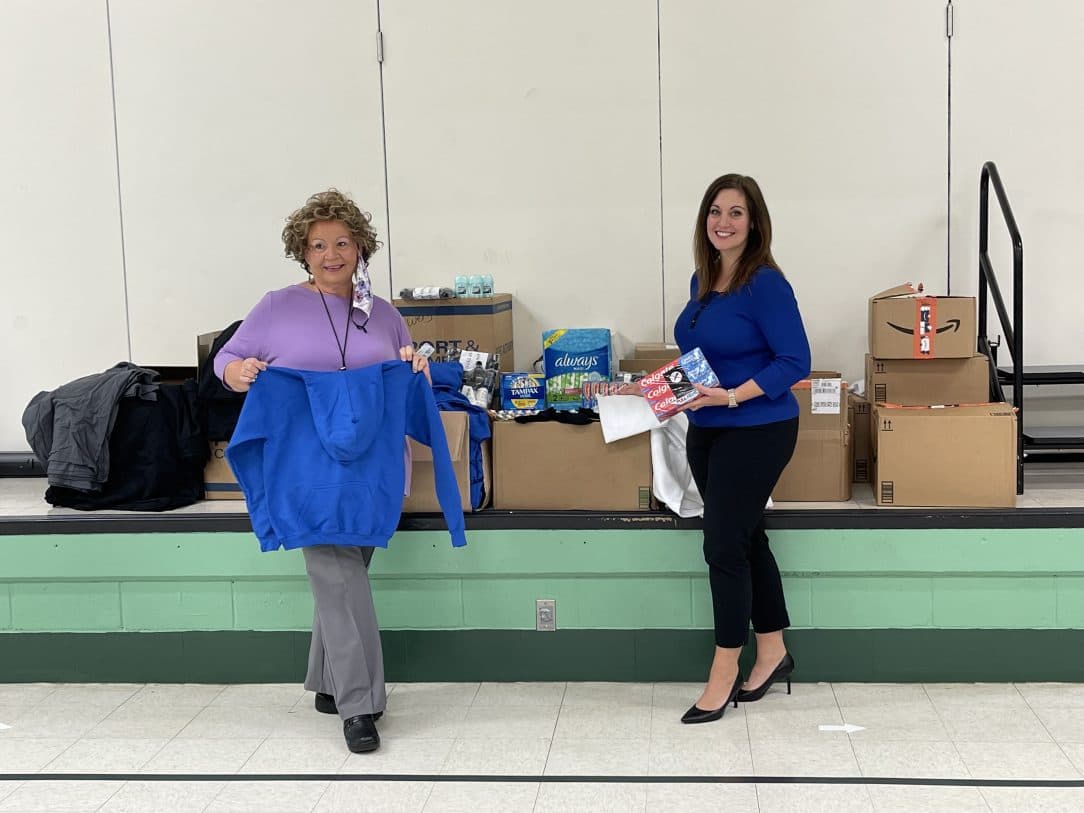 "We love these partnerships where a company wants to help and trusts the United Way to put the funding where it is most beneficial for the community," said United Way of the Upper Ohio Valley executive director, Jessica Rine. "This is a great example of West Virginia pride and one company's willingness to help state-wide."
Shawn and David Ball gave the direction of using the funding to help kids.  Due to the higher poverty level within some of Marshall County Schools, the United Way dedicated half of the funding to Marshall County.  Hooded sweater shirts, sweatpants, socks, underwear, t-shirts and hygiene items like toothpaste, deodorant, shampoo, and feminine hygiene products were all a part of the donation.
Susie Baker from the Marshall County Schools Parent Education Resource Center is responsible for collecting and distributing the donated items.
"Because of people like Toyota and the United Way of the Upper Ohio Valley, many students of Marshall County Schools will have the supplies that we need," said Baker.
"This is one of the many opportunities that the United Way of the Upper Ohio Valley provides to Marshall County Schools," said Dr. Haines, Marshall County Schools Superintendent.  "Because of the levy, we are able to provide supplies for students through the Back to School Fun Fair.  This affords us the opportunity to replenish some of these items for students throughout the remainder of the year."
With the remaining funding, the United Way will be providing Ohio County Schools with the same type of donation.
Coverage in the local media:
The United Way of the Upper Ohio Valley is the communities' giving plan. We strive to serve the biggest needs in our community and to make sure that the nonprofit donations we receive are going the furthest they can to improve lives in this community. Learn more about the nonprofit agencies that receive funding from YOUR charitable donations.
For more information on how to give local donations, please visit our 2021-2022 annual campaign.