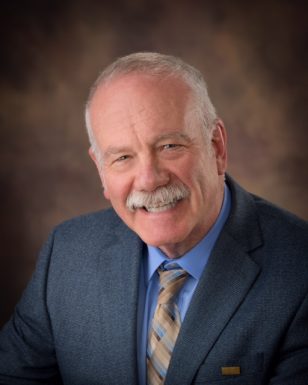 WHEELING, WV… The Board of Directors of the United Way of the Upper Ohio Valley in Wheeling, West Virginia, announce the retirement of Executive Director George Smoulder. Smoulder has spent ten years as Executive Director and will end his successful tenure on March 31.
"George is one of our area's unsung heroes," exclaimed Board President Jason Haswell. "He has lead a decade worth of successful United Way campaigns that in turn have provided much needed resources in this community. Each one of the programs we fund has unique services that have an impact locally. George has been instrumental in ensuring individuals and families from all walks of life have access to these services. We are going to miss him, but wish him well in his retirement."
"George's genuine devotion to his community, his family, and his church, along with his lifelong work in social services, shows what an incredible heart he has," said Associate Director, Jessica Rine, who will be taking over for Smoulder beginning in April . "It has been a wonderful experience to have George as a mentor. On behalf of our staff and United Way Agencies, we wish to thank George for his years of commitment to the Ohio Valley. He will certainly be missed." added Rine.
Smoulder has a Master's Degree in Social Work and has spent over four decades helping others in the Ohio Valley and around the state of West Virginia. Prior to the United Way, Smoulder spent twenty-nine years as Executive Director of Catholic Community Services (now Catholic Charities West Virginia). Smoulder grew up in Pittsburgh, Pennsylvania. He serves as a deacon at St. Alphonsus Catholic Church in Wheeling. Upon his retirement, Smoulder and his wife Mary will be moving to Columbus to be near their children and grandchildren.
###