The United Way is excited that the 28th Annual Sandy O'Haver Day of Caring went down without a hitch on September 11, 2019 from 8am-4pm.  Over 300 volunteers from local companies provided hands-on assistance to 28 non-profit agencies in Brooke, Ohio, Marshall and Wetzel Counties in West Virginia and Belmont County in Ohio.  The Sandy O'Haver Day of Caring also serves as the United Way's Campaign kick-off. 
Volunteers are assigned a non-profit agency to visit for the day, where they learn about the mission and history of the organization before getting to work. Volunteer duties typically include  cleaning, organizing, trimming trees, minor landscaping, building shelves, painting, installing lighting,  building ramps/railings, and a multitude of other tasks and this year was no different. Volunteers were served lunch and given a t-shirt in return for their service.  The Sandy O'Haver Day of Caring is a great team-building opportunity for companies who want to give back to the community while having fun.
"This is one of my favorite days of the year," said Melynda Sampson, Associate Director of the United Way of the Upper Ohio Valley.  "Volunteering to help your neighbors and friends creates such a positive atmosphere across the Ohio Valley.  Seeing the impact that the volunteers have on the agencies makes for a wonderful day."
Hard at work @ Catholic Chairities                               Deak Hores 28year strong volunteer           Orrick Employees weed for Holy Family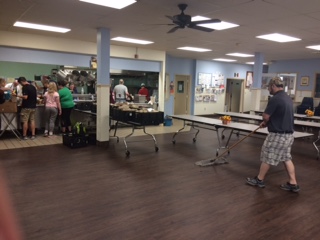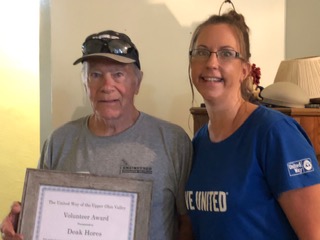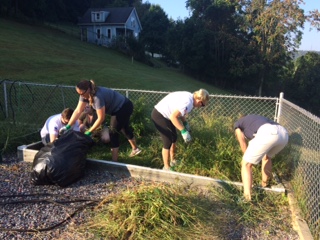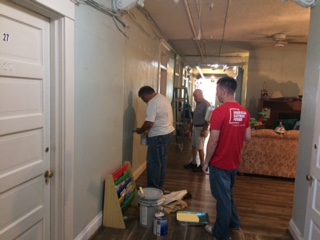 YWCA gets a fresh coat of paint with the help of AEP employees.