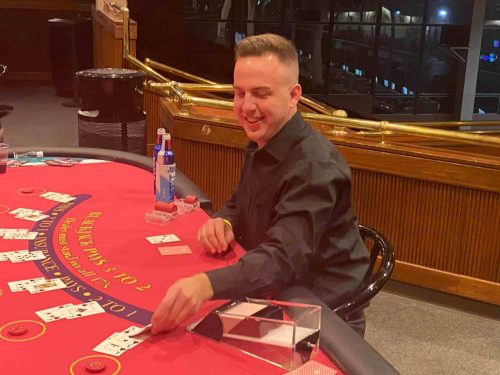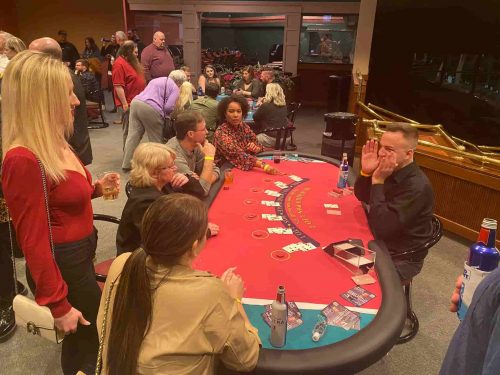 It was a fun evening at the Night at the Races United Way fundraiser in the Terrace at Wheeling Island Casino March 4th.  The event raised over $12,000 for the United Way of the Upper Ohio Valley.
Thank you to the Blame My Roots Festival for giving a grand prize to the highest chip count! And thanks to all of the restaurants that provided gift cards to the prize table.
Thank you to our celebrity dealers: WTRF's Aaron Myler, MMA fighter – Johnny Haught, Flooring America's Ricci Zambito.  Also Taqueria 304's Bobby Rys, EORH's Kathy Givens and St. Clairsville Chamber of Commerce Director Wendy Anderson.
Money raised benefits the 2021-22 United Way Campaign – Give Where You Live. What's raised here stays here! All donations stay right here supporting community members of the upper Ohio Valley.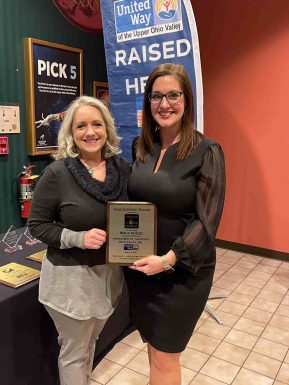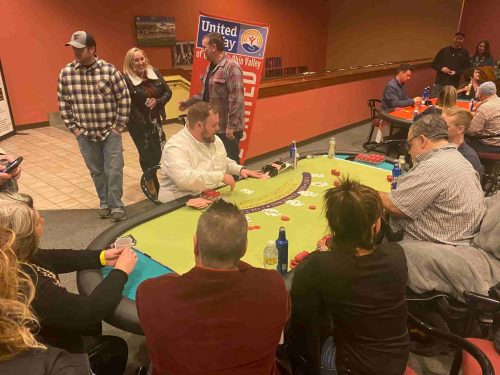 To see future United Way events, click here: https://unitedwayuov.org/events/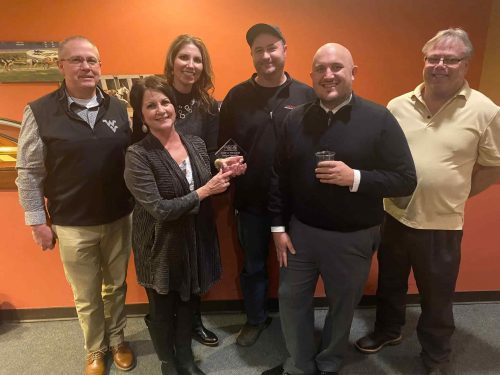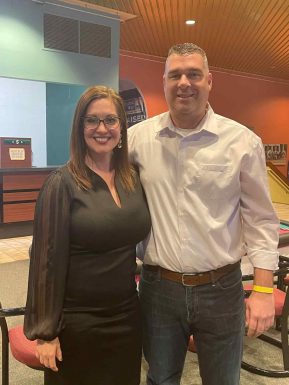 Thank you to our sponsors:
Win: Pepsi, Around the World Gourmet, Wheeling Island Casino and WTRF
Place: Wheeling Intelligencer
Show: Cornerstone Group, Costanzo & Associates, Lamar Advertising, Main Street Bank, HE Neumann, Youth Services System and Cardinal Operating Company, Altmeyer Funeral Homes, WesBanco and Edward Jones – Dan Young
Special thank you to our Annual Sponsors that support the UW all year long: Comcast, WUV Medicine Wheeling Hospital, MPLX, Belmont Savings Bank, The Health Plan, Kalkreuth Roofing & Sheet Metal, Ziegenfelder, Williams and Leveltek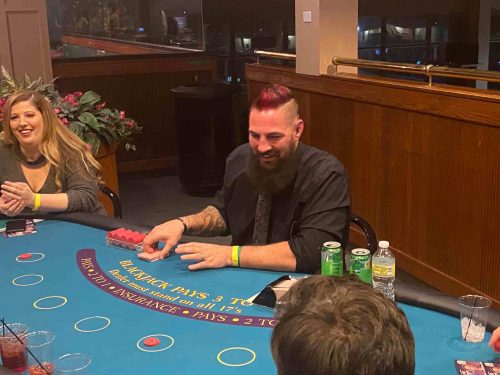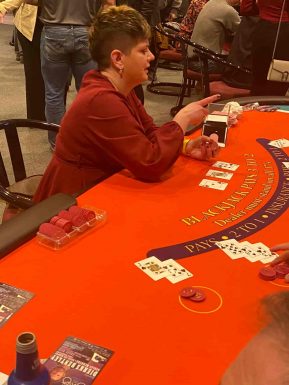 Thank you to our media partners for the support of our fundraiser!
https://www.wtrf.com/news/night-at-the-races-makes-a-big-return-after-two-year-hiatus/
https://www.theintelligencer.net/news/community/2022/03/night-at-the-races-returns-friday-to-raise-funds-for-the-united-way-of-the-upper-ohio-valley/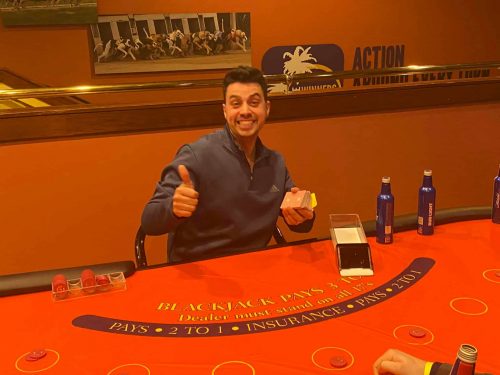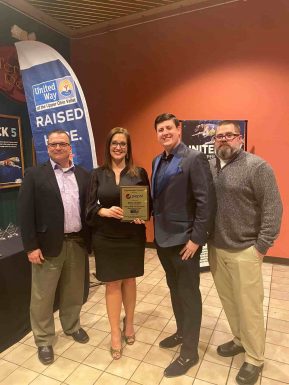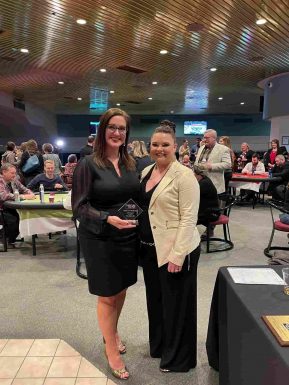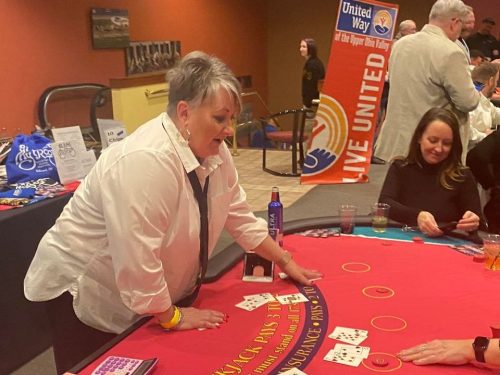 Are you looking for a place to donate money to charity in the upper Ohio Valley, but aren't sure where there is the biggest need?
We can help you give local. The United Way of the Upper Ohio Valley is the communities' giving plan. Our team of committees and board members not only do the "checks and balances" to fund the programs that hit biggest needs in our community, but they also make sure that nonprofit donations we receive are going the furthest they can to improve lives in this community.