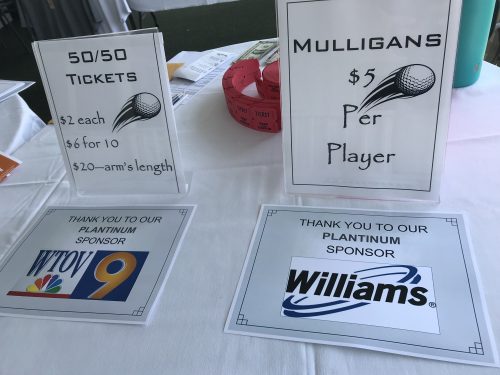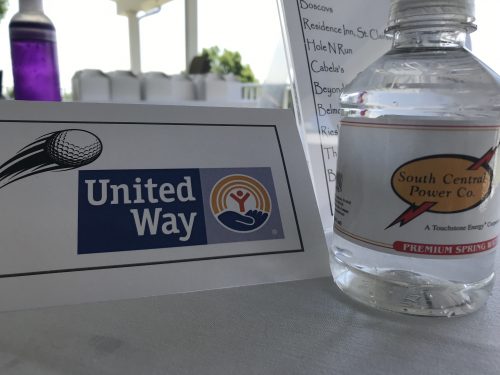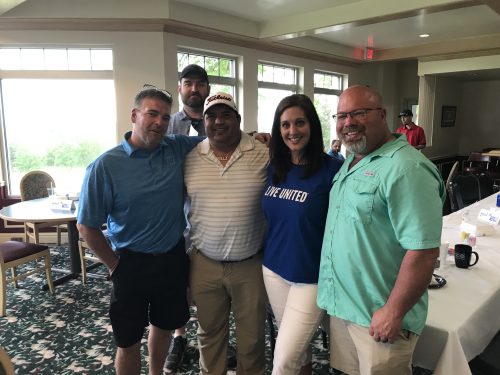 On the Friday of Memorial Day weekend, we were on the golf course!  16 teams participated in the first United Way of the Upper Ohio Valley Belmont County Golf Scramble at Belmont Hills Country Club.
We would like to thank everyone who donated door prizes!
Thank you to our great, community minded sponsors that helped to make the event a big success:
Platinum Sponsor: 
Williams
WTOV
 Silver Sponsorship: 
 Bordas and Bordas
XTO Energy – Food sponsor
Anchor – Cooking sponsor
Community Bank
 Hole Sponsors:
Harvey Goodman Realtors
Sleep Inn & Suites
Ohio Valley Community Federal Credit Union
CARE Funeral & Cremation Specialist
WesBanco
Valley Hospice
Plumbers & Steamfitters Local #83
Woodsfield Savings Bank
South-Central Power
MPW
Kalkreuth Roofing and Sheet Metal
Good to Be Home Care Services, LLC
Paul & Associates
Cart Sponsors: 
Thomas Automotive
Cardinal Operating Group
Sams Club
MOS Office Systems
Funds support the United Way and the United Way supports your community!  Thanks, Ohio Valley!