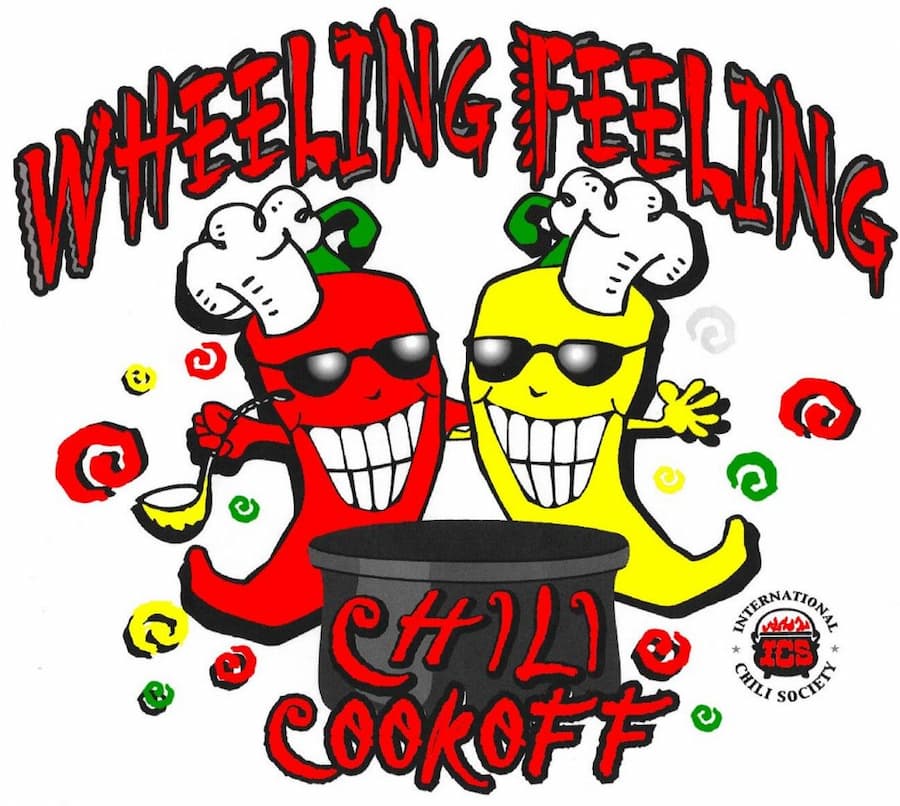 Since 2002, the Wheeling Feeling Chili Cookoff has been a summer staple at Heritage Port in Downtown Wheeling. Combine one-part live music, two parts festive atmosphere with great food, and a dash of a car cruise for the perfect Wheeling Feeling Chili Cook-off recipe!
The annual event is set for noon to 6 p.m., rain or shine, Saturday, June 3 at Wheeling's Heritage Port, and organizers are aiming for the biggest and best ever. The event is free and open to the public, but "taster" cups for chili and beverages will be sold by the United Way.
Committee Chair Rose Humway-Warmuth said all proceeds from the Cook-off will benefit the United Way of the Upper Ohio Valley.
"We are thrilled to be able to hold this event again this year and to welcome back our chili cooks, judges and the public," she said. "We can hardly believe that this is the 23rd year of the annual event."
Entertainment will be provided throughout the day. A car cruise will also be held as a part of the cookoff from noon to 4 p.m. at 12th and Water Streets.
All chili cooks are invited – both commercial, restaurants, individual and youth, ages 6-17 – to enter the Cook-off, which is presented by the City of Wheeling and sanctioned by the International Chili Society.
Cash prizes will be awarded in several categories including Salsa, ICS Chili Verde, ICS Homestyle and ICS Red. Other awards will also be given.
The first place winners in all the categories will be eligible to enter the 2022 ICS World Cook-off as well as qualify for the 2022 World Food Championships. All youth participants will automatically qualify for the World Cook-off in Myrtle Beach, Sept. 23-25.
Commercial cooks may also enter the Wheeling Feeling Chili Cook-off, but they compete in a separate division than the individual cooks. They, too, will receive awards. The Commercial category includes restaurants, businesses, professional/fraternal/educational groups, or a combination of these groups as a team to cook and serve the chili samples. Entry fees for restaurant and commercial cooks will be waived this year.
To register for the Chili Cookoff, visit www.chilicookoff.com. To join the ICS, or for information on the event, email chilicookoff@wheelingwv.gov or call 304-234-3636.
Join us Saturday, June 3rd at Heritage Port for some of the best chili ever!
Thank you to Rose and the City of Wheeling for putting on this annual event to bring the community together and raise money for our annual campaign!