"How are you guys holding up?"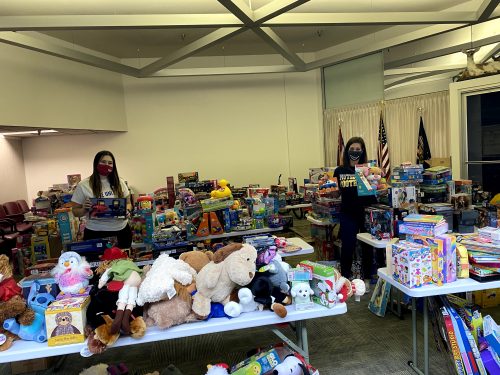 Since we can't fundraise the way we are used to, I've had to find some new ways to encourage more donations. I have had a pretty fun time digging around our donor database system. Prior to this year, I knew enough to be dangerous. I could look up donations from years past and identify opportunities for growth. This year, I have had more time to dig through some reports and comparisons and I'm a pretty big geek when it comes to analytics type of information. Here are some of my favorite stats:
To date, we have had more NEW donors than we have had in the past several years combined. Think about that. In a world full of uncertainty, people that have not previous donated to the United Way of the Upper Ohio Valley decided to give a donation to help their neighbors. And they trusted us with that donation. That warms my heart.
Despite the fact that we are not able to gather at fundraisers, our annual event, Reverse Raffle, raised just about the same amount virtually as we have in person in the years past. In fact, in large part to our awesome board members, we sold more tickets than what we have on record for past years. It helps to have a good team that believes in your mission.
While not a part of our annual campaign, Operation Toy Lift raised over 3 times that amount that it has in years past. Also, the toy donations were overflowing again this year. Hundreds of families are going to have a good holiday season because of this community and its generosity.
The best part of all of this is that while there is a lot of fear and sadness and suffering, there is also compassion and gratitude and generosity. I believe people give because they want to help and it makes them feel good. "Giving back" can mean that you feel you are blessed and want to pay that forward. It's invigorating to see people give donations of toys or food or monetary donations in order to make someone's life a little brighter. I wish they could see the stress relief of a parent that is now able to put a holiday meal on the table or gifts under the tree because of their donation. I wish we would follow that donated toy's journey from the shelf all the way to the child's hands. Donations change lives and bring so much happiness and gratitude.
It was a rough patch, but we are getting through because this community is outstanding and always rallies when needed. I'm hopeful for the future because against all odds, we are Still United.